"You Might Not Know This About Me": Von Miller Hints at Next Career Move After NFL Retirement
13 days ago
EssentiallySports
Published 11/24/2022, 5:00 PM EST
Buffalo Bills star Von Miller has given fans a lot to think about in the latest episode of his podcast 'The Voncast.' From Harry Potter to the top five wide receivers in the league, the defensive star covered many topics including an OBJ trade update.
ADVERTISEMENT
Article continues below this ad
With Tampa Bay Buccaneers wide receiver Mike Evans as a guest, Miller gave the NFL some important nuggets of information. The two-time Super Bowl champion engaged in conversations both football and non-football-related. One important takeaway from this podcast episode is perhaps Miller's dream with regard to a career after football. This may not be an indication that his career in professional football is coming to an end. Tom Brady is in his 23rd season, so there is no doubt that Miller has more to give.
ADVERTISEMENT
Article continues below this ad
Von Miller has a second career mapped out
After retiring most athletes tend to stay within the confines of the sport they played. Fans can observe the number of former players who get into the world of broadcasting after retirement. Sometimes, they have the inclination to take up something more unconventional. While talking about his alma mater Texas A&M, the linebacker revealed what he wants to do after playing football. Miller said to Evans, "You might not know this about me but when I'm done playing football, like, one of my dreams is to be a GM [General Manager]. I've been around some great ones so I kinda look at football and college football from a different lens." Miller and Evans proceeded to play a 'Cheat Code' game.
DIVE DEEPER
Miller mentioned that he wanted to sharpen his skills as a GM and presented Evans with four offensive lineups. They were supposed to pick one of the four offensive lineups based on who they thought would break the most scoring records. All four lineups had Mike Evans in them. The linebacker and receiver ended up picking different offensive lineups. But Miller doesn't have to worry about his skills as a GM right now, he still has his eye on winning more titles.
ADVERTISEMENT
Article continues below this ad
Miller won't spill the tea but thinks OBJ is Buffalo-bound
Speaking of winning more titles, Von Miller is hot in his pursuit of bringing Odell Beckham Jr. on board the Buffalo Bills squad. Miller has begun preparing for his second career as a General Manager with the way he's been recruiting OBJ.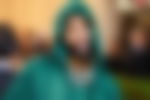 NEW YORK, NEW YORK – MAY 02: Odell Beckham Jr. attends The 2022 Met Gala Celebrating "In America: An Anthology of Fashion" at The Metropolitan Museum of Art on May 02, 2022 in New York City. (Photo by Theo Wargo/WireImage)
Odell Beckham Jr is the hottest property on the free agent market right now. Other teams in the league are also vying for the receiver's attention. The Cowboys and Giants are the two main contenders. But Miller is not worried about OBJ visiting other teams. The linebacker stated that fans would have to be patient. He said, "I don't want to spill no tea or nothing like that. Let him go see the Cowboys. Let him go see the Giants, but wait until he sees the Bills Mafia and what we're doing here in Buffalo, man. I think he's going to be blown away." Where do you think the wide receiver land finally?
ADVERTISEMENT
Article continues below this ad
Watch This Story: Broncos and Melvin Gordon controversy comes to a closure with big update

Continue reading...
Read On "EssentiallySports"
More News On "EssentiallySports"