What Do Drivers Do During F1 Pre-Season Testing?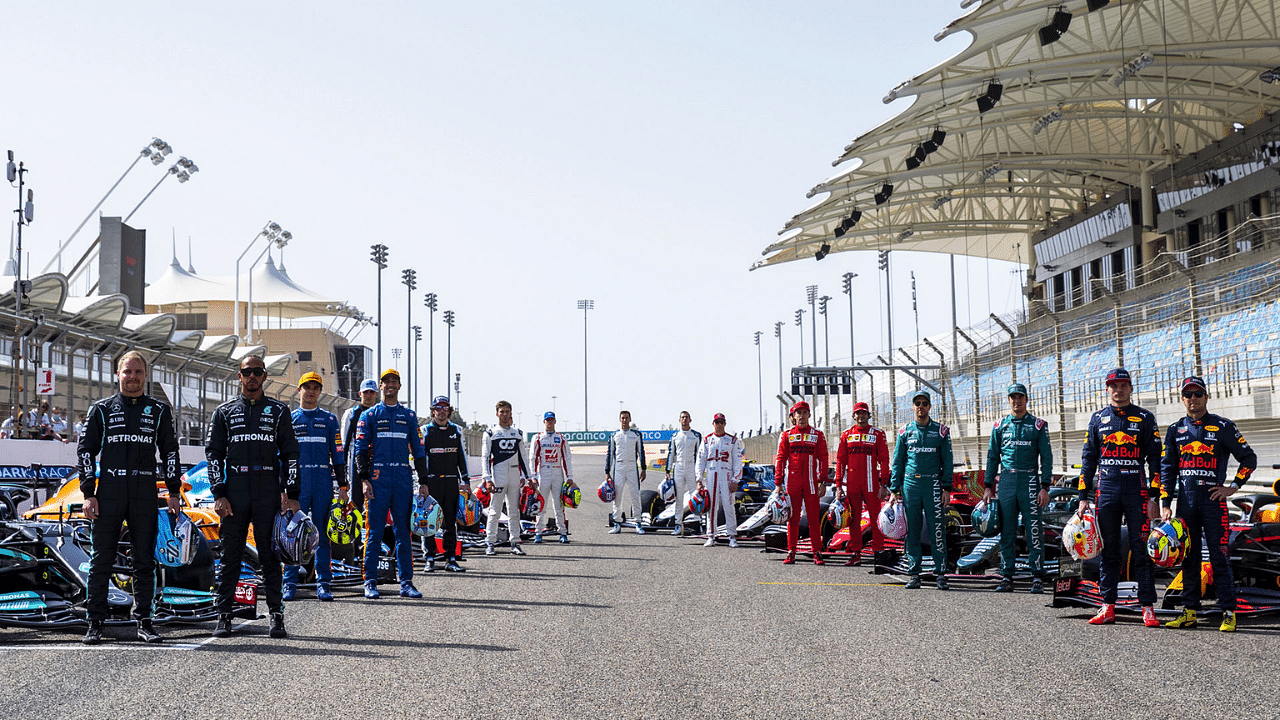 1 month ago
The SportsRush
F1 Pre-season testing is arguably the most important time for teams ahead of the start of a new season. When a campaign ends, all the mechanics and engineers back at the factories work tirelessly to develop the car that will potentially guide them to success in the coming year.
With the 2023 season just around the corner now, all teams and drivers have their eyes firmly set on this year's pre-season test that is scheduled to take place in Bahrain. The Bahrain International Circuit is set to host the official F1 test for the third year running, and it will also be the venue for the opening race of the calendar.
F1 Pre-season testing tickets from 24th to 25th February are now on sale at just BD 5 adults and BD 2.5 kids! Don't forget, if you bought your #F1 race ticket before 1 February, entry is free!
Get your tickets now at https://t.co/T9mOq5Taj0 pic.twitter.com/cuZsiYqr8F
— Bahrain Int. Circuit (@BAH_Int_Circuit) February 7, 2023
The 2023 pre-season testing begins on 23rd February and will last for three days until 25th February. This has fans all over the world excited as they will see their favorite drivers in action once again, driving new cars that they hope will bring them glory this season.
Also read: Why Bahrain is Chosen Over Barcelona for F1 Pre-Season Testing?
What do drivers do during F1 pre-season testing?
Pre-season is very crucial for the teams because it gives them the opportunity to test out new machinery. The three days of running they will get is the last chance for them to try new things out and test their car before the real action begins.
The main focus for a team lies in getting as many number of laps under their belt as possible. This helps them gather a lot of data, which allows them to analyze how to maximize their performance in the races to come. However, this test is equally important for the drivers.
F1 is back! Live coverage of pre-season testing from Feb 23-25 and the Bahrain GP from March 3-5 start F1's biggest ever season #EnjoyTheRide https://t.co/3KuF3xacgo
— Ted Kravitz (@tedkravitz) February 10, 2023
For the stars of F1, getting used to new machinery is vital. Drivers work hard to get as much track time as possible so that they get a proper feel of the new car that they will be driving for the rest of the year. In case there are any issues that bother them, they let the team know so that they can work on them to improve it in the coming weeks.
Both drivers of a team get the opportunity to try out the new cars as the team usually divides time between them. More often than not, they also give their reserve drivers a chance to get behind the wheel.
Also read: How Does F1 Pre-Season Testing Work?
How much time do drivers get out on track?
Every team wants to complete as many laps around a circuit as possible. However, there are certain rules that they have to follow to make the playing field even for all. This includes the amount of time the drivers and teams can spent out on track.
There will be three days of F1 testing in 2023 and the sport's official website states that the test will be nine and a half hours long. However, this won't be a continuous affair as each day will be divided into a morning and an afternoon session.
Teams will want to have one driver behind the wheel for one complete session as they look to maximize their time out on track. Their priority will always be to have the main drivers drive the car, but will also want the reserve drivers to complete some laps around the circuit.
Continue reading...
Read On "The SportsRush"
More News On "The SportsRush"