UConn women's basketball guard Nika Mühl surpasses Sue Bird's single-season assist record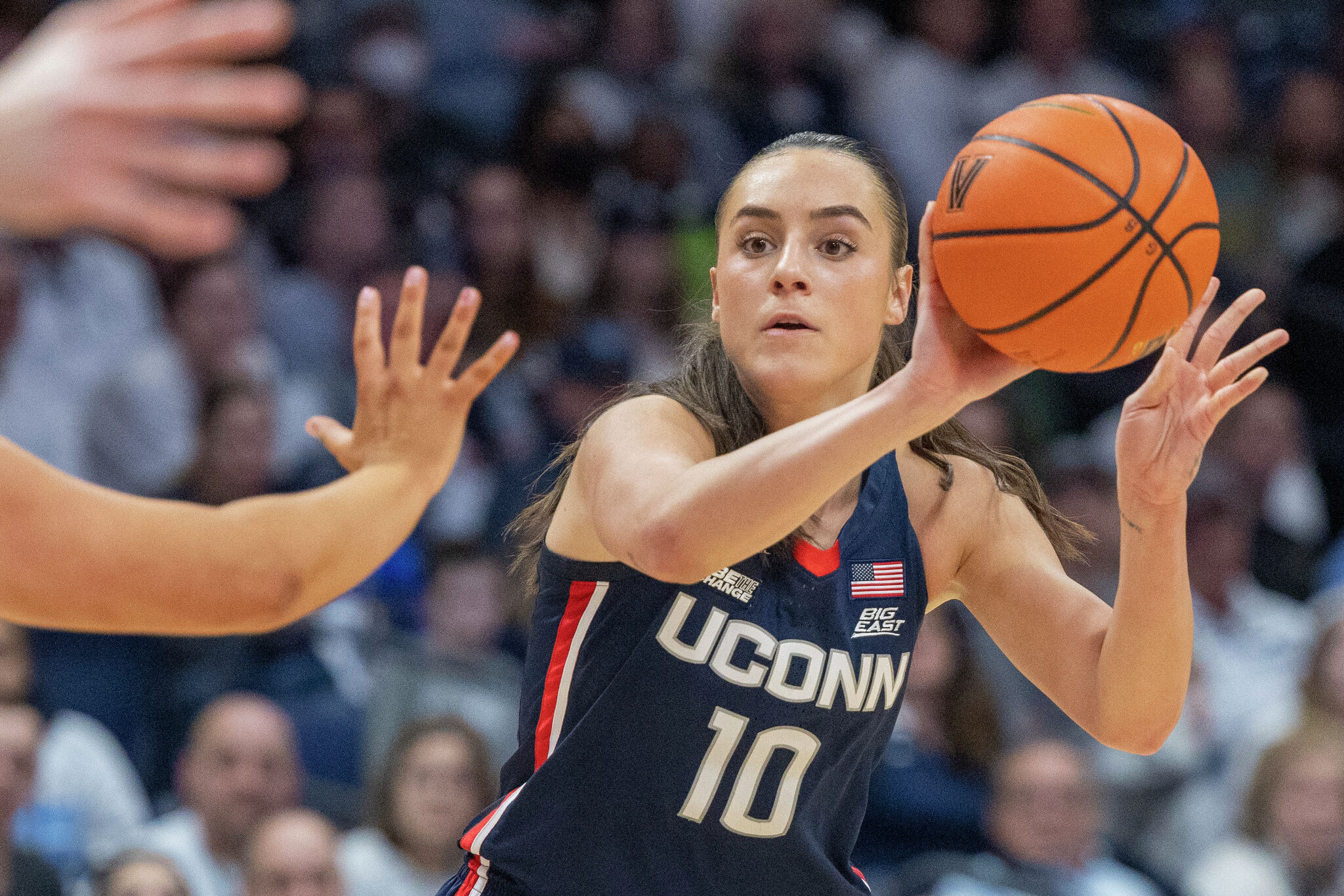 28 days ago
CT Insider
STORRS — With UConn women's basketball's Nika Mühl's third assist against Xavier Monday night at Gampel Pavilion, the junior point guard officially surpassed Husky great Sue Bird for one of the program's most impressive records. 
The junior point guard assisted on the Huskies' first three made field goals on Monday including a 3-pointer to Caroline Ducharme to mark her place in UConn program history.
Mühl now owns UConn's single-season assist record with 232 assists (and counting) so far this season — the Huskies still have next weekend's Big East Tournament and next month's NCAA Tournament to play. The junior entered Monday's regular-season finale with 229 assists through UConn's first 30 games this year.
Bird previously held the record at 231 from the 2001-02 season.
"Honestly, like, this is tough to do and I respect her (Bird) even more for what she did," Mühl said Saturday. " ... It means a lot. I really like this group of people, my teammates, and I feel like it means even more because it's kind of like a team award. You know, assists, you have to pass but somebody has to make the basket. So, I feel like it's kind of like a team award, which gives it so much more importance when I think about it. … But yeah, just respect for Sue. I feel like this is a tough thing to do. It really is. I never understood how tough it is."
The junior has had a historic season as UConn's starting floor general this year while normal point guard Paige Bueckers sits out recovering from an offseason ACL injury.
She's matured, learned and grown into a true leader, both on and off the court. She's learned to not let her emotions during a game get the better of her and how to instead use that passion to motivate her teammates.
"I think she's had an incredible year," UConn coach Geno Auriemma said. "… That's kind of indicative of who our team is, you know, Nika's our identity. She's the one that drives us."
In the third game of the year, the Zagreb, Croatia native set the UConn single-game assist record with 15 against NC State (surpassing Bueckers' record of 14 from her freshman year).
Mühl has recorded double-digit assists in a program-record nine games this season, including four straight between the end of November and the beginning of December. Per UConn, no other Husky all-time has had more than three double-digit assist games in one season.
She's also averaging career-highs in points (7.3) and rebounds (3.9). She recorded her first career double-double on Dec. 21 with 16 points and 11 assists against Seton Hall. Mühl led the nation with her assist per-game average during the first half of the season and is now currently ranked second with 7.9 assists per game (behind Iowa's Caitlin Clark with 8.2 per game).
"Where I've grown the most I feel like (is) communication skills, leadership skills," Mühl said. " ... I've grown in like composure, keeping my composure. Before, you know, emotions got the best of me all the time every game, which was my worst enemy and the best thing about me my emotions. So I feel like I've finally found that piece and composure in big moments in games which took a lot of games to do."
Mühl is UConn's sixth player all-time to record 200 or more assists in a single season, joining Bird, Crystal Dangerfield, Jennifer Rizzotti, Diana Taurasi and Moriah Jefferson. As Bueckers' back up during her freshman and sophomore seasons, Mühl finished with 62 and 87 total assists, respectively.
Earlier on Monday, Mühl was named a top-five finalist for the 2023 Nancy Lieberman Award, which annually recognizes the nation's best point guard. The finalist list also included: Clark, Seton Hall's Lauren Park-Lane, Notre Dame's Olivia Miles and Colorado State's McKenna Hofschild.
Bueckers most recently won the award for UConn in 2021. Bird (2000, 01 and 02), Taurasi (03, 04), Renee Montgomery (09) and Jefferson (15, 16) also won the award during their careers in Storrs.

Continue reading...
Read On "CT Insider"
More News On "CT Insider"