Top 5 Harry Styles performances including As It Was at Grammy Awards 2023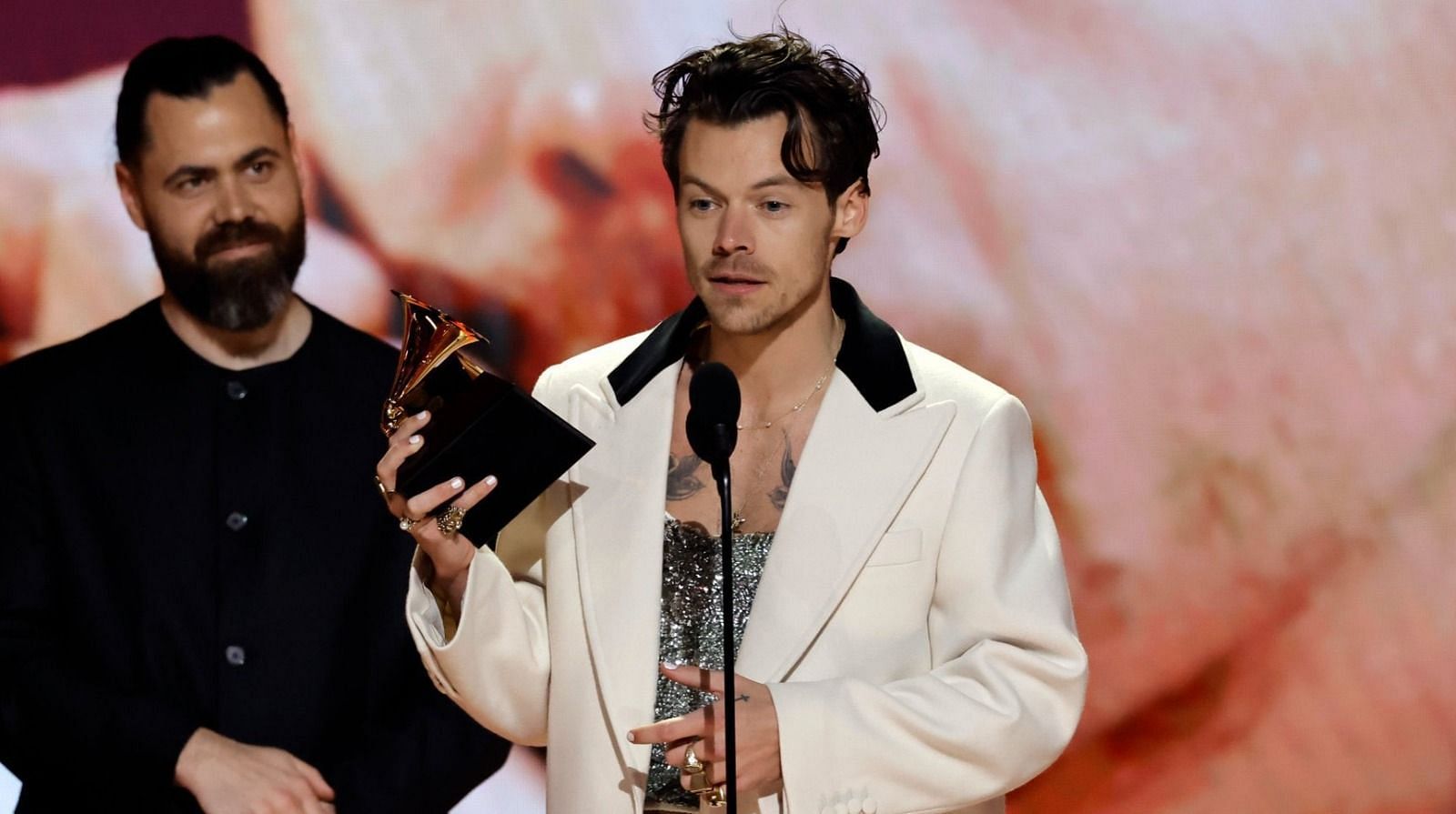 1 month ago
Sportskeeda
Harry Styles has bagged the 2023 Grammys for Album of the Year for his album Harry's House. He also charmed the audience with a stunning performance of his hit song As It Was from the aforementioned album.
Other nominated artists in this category were:
Voyage by ABBA30 by AdeleUn verano sin ti by Bad BunnyRenaissance by BeyoncéGood Morning Gorgeous by Mary J. BligeIn These Silent Days by Brandi CarlileMusic of the Spheres by ColdplayMr. Morale & the Big Steppers by Kendrick LamarSpecial by Lizzo.
Disclaimer: This article contains the writer's views and opinions, and aren't ranked in any particular order.
Top 5 Harry Styles performances 1) Sign of the Times on The Graham Norton Show
Harry Styles released his debut solo album Harry Styles in 2017. A year prior, One Direction, the boyband he was a part of tragically split which broke the hearts of millions of Directioners.
Right before the album's release, the singer appeared on The Graham Norton Show and performed Sign of the Times from his self-titled album.
The song went on to get nominated and won numerous awards that year and the following year as well. An iconic moment during this performance was his smirk during the first chorus, indicating the joy of performing his own solo music for the first time in his career.
2) Watermelon Sugar at the 2021 Grammy Awards
Harry Styles was one of the showstoppers at the 2021 Grammys with his performance of Watermelon Sugar. This song, from his 2019 album Fine Line, was even nominated in the Grammy's Best Pop Vocal Album category that year.
Styles' hip-swaying dance during the instrumental break during this performance will forever be memorable. This was followed by an amazing bass solo, heavy on the funk.
3) Treat People With Kindness for Live on Tour in Los Angeles, California
Treat People With Kindness is also from Styles' 2019 album Fine Line. Since September 4, 2021, the 29-year-old singer has been on tour, called Love On Tour, and he is performing in 169 shows.
He performed Treat People With Kindness on Night three in LA, California which saw a massive celebration, full of colorful lights, a dancing Harry and a fan-made conga line. Harry was seen running and dancing around the stage, waving an LGBTQ+ pride flag that fitted perfectly with the song's theme.
4) As It Was at Grammy Awards 2023
Styles always manages to pull off spectacular performances when it comes to performing at the Grammy awards ceremony and last night was no different. He even won the 2023 Grammys for Album of the Year for his album Harry's House.
During the performance, he was seen wearing a silver outfit and being involved in a group dance segment at the end. The stage he was performing on was constantly spinning at a slow pace, doubling his and his band's firepower performance.
5) Sweet Creature on The One Show in London, England
Sweet Creature is one of Harry Styles' softer ballads from his discography. It was on his debut album Harry Styles, released in 2017.
This performance saw everyone in the audience singing along to every word. Fans of Styles and One Direction are often known for their dedication and loyalty towards the musicians. Harry's vocals here were low, romantic, and heartfelt.
As mentioned earlier, Styles won the 2023 Grammy Award for his album Harry's House.
Poll :
0 votes
Edited by Madhur Dave
Continue reading...
Read On "Sportskeeda"
More News On "Sportskeeda"