Rapist cop David Carrick's urinated on victims and kept them locked in small cupboard in humiliating attacks
1 month ago
LBC
Rapist cop David Carrick's urinated on victims and kept them locked in small cupboard in humiliating attacks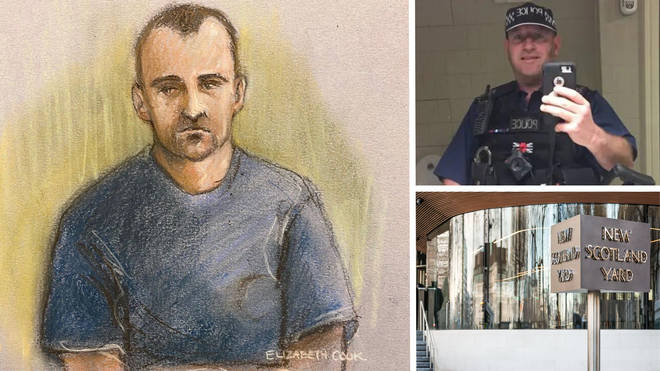 Assistant Commissioner Barbara Gray has said she is "truly sorry" for letting down Carrick's victims, adding the former cop should "not have been a police officer.".
Picture: LBC / Alamy
Rapist Metropolitan Police officer David Carrick urinated and beat his victims, keeping two of them in a cupboard under his stairs in a string of sex attacks.
Appearing at Southwark Crown Court as part of the two day hearing, the 48-year-old was described as an opportunist who preyed on vulnerable women.
"The reality was, if he had the opportunity, he would rape them, sexually abuse or assault them and/or humiliate them," Tom Little KC said.
As his attacks were carried out with "an increasing level of humiliation being inflicted", two women were kept in a small cupboard under the stairs at his home. One was held in there 10 times.
He urinated on some of his victims or attacked them with a belt, the court heard, in a "catalogue of violent and brutal" crimes.
He would use his "charm" to mislead victims and then use his "power and control" - partly due to his job as a cop - to stop them leaving or reporting on him.
He attacked 12 women over 17 year and is being sentenced over 49 charges, including 24 counts of rape.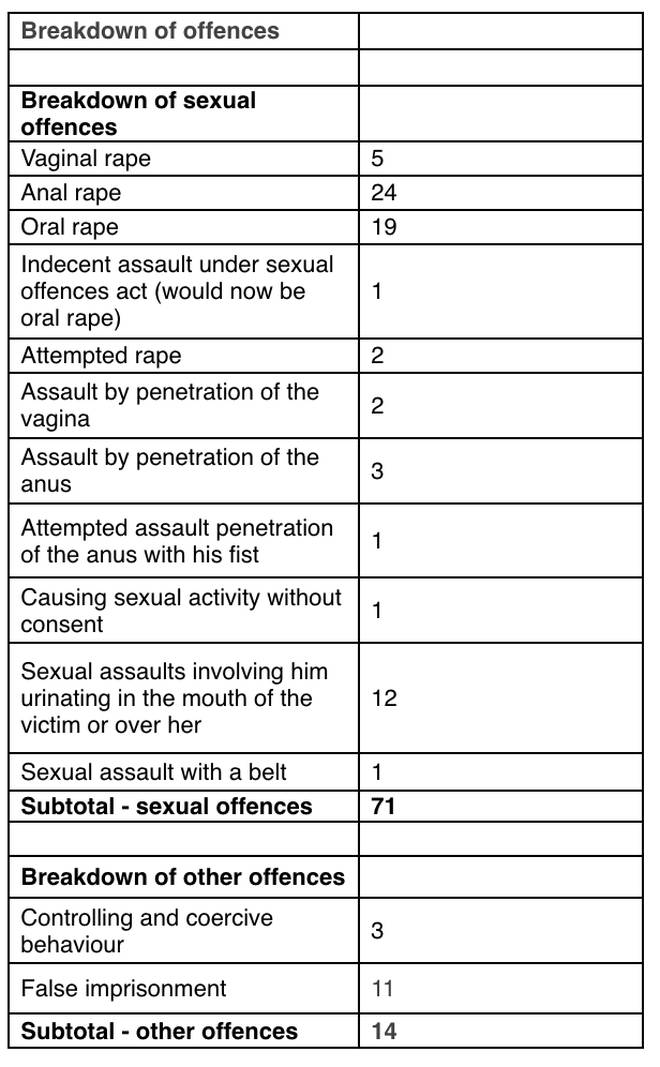 Full break down of Carrick's crimes.
Picture: CPS
Carrick, from Stevenage, Hertfordshire, was a serving officer for 20 years, primarily within the Met's Parliamentary Protection Unit.
His crimes, which spanned a 17 year period, have been condemned by the force, with Assistant Commissioner Barbara Gray adding she is "truly sorry" on behalf of the force for letting the victims of Carrick down.
But it drew anger at a force that has seen a string of police go into the dock for dreadful crimes.
Met Police Commissioner Sir Mark Rowley said that two to three officers will face charges every week in the coming months in a bid to crack down on police corruption.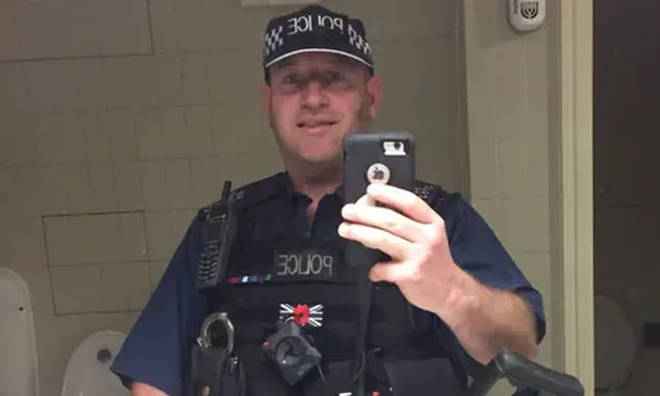 Carrick pleaded guilty to 49 offences, including 24 of rape, nine sexual assaults and three counts of false imprisonment.
Picture: PA
The criminal cases being brought are said to be a "mix of dishonesty, violence and violence against women and girls", the Met Commissioner said.
The sentence comes as the Met Police announced the criminal investigation into Carrick would continue even after his sentencing, with detectives continuing to sift through information linked to further offences.
Carrick admitted to carrying out a number of sickening sexual acts on colleagues and former partners, offences which ranged from locking naked women in cupboards under his stairs to branding them his "slaves".
Read more: Extra divers called in to search for Nicola Bulley as images released of her latest appearance
Read more: Hundreds dead as rescuers scramble to find survivors after massive 7.8 earthquake destroys buildings in Turkey and Syria
One former colleague and anonymous victim, ten years Carrick's senior, spoke with the BBC and labelled the sexual predator "charming", "jolly" and "flirty" upon their first meeting.
"He had only just finished his probation with the Metropolitan Police," she recalled.
"He was a little bit sort of a Jack the Lad. For the length of service he had, I was surprised he was so confident."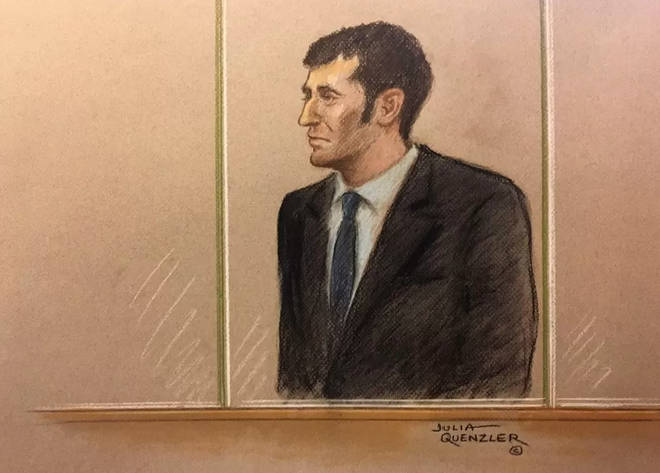 Carrick pleaded guilty to 49 offences, including 24 of rape, nine sexual assaults and three counts of false imprisonment.
Picture: PA
Carrick, who was branded "Bastard Dave" by colleagues, used popular dating apps such as Tinder to meet his victims.
He then used his position to lure women and then bully them into keeping quiet about his attacks over an 18-year period, police and prosecutors said.
Carrick would flash his warrant card to convince women they could trust him and told them: "I'm a police officer, you can trust me."
Since his arrested for rape in October 2021, Carrick is believed to have been paid around £60,000 whilst in custody, with many, including London Mayor Sadiq Khan, calling for the former officer to be stripped of his estimated £22,000-a-year pension.
Continue reading...
Read On "LBC"
More News On "LBC"