Move over Rihanna, the people have chosen the next Super Bowl Halftime Show headliner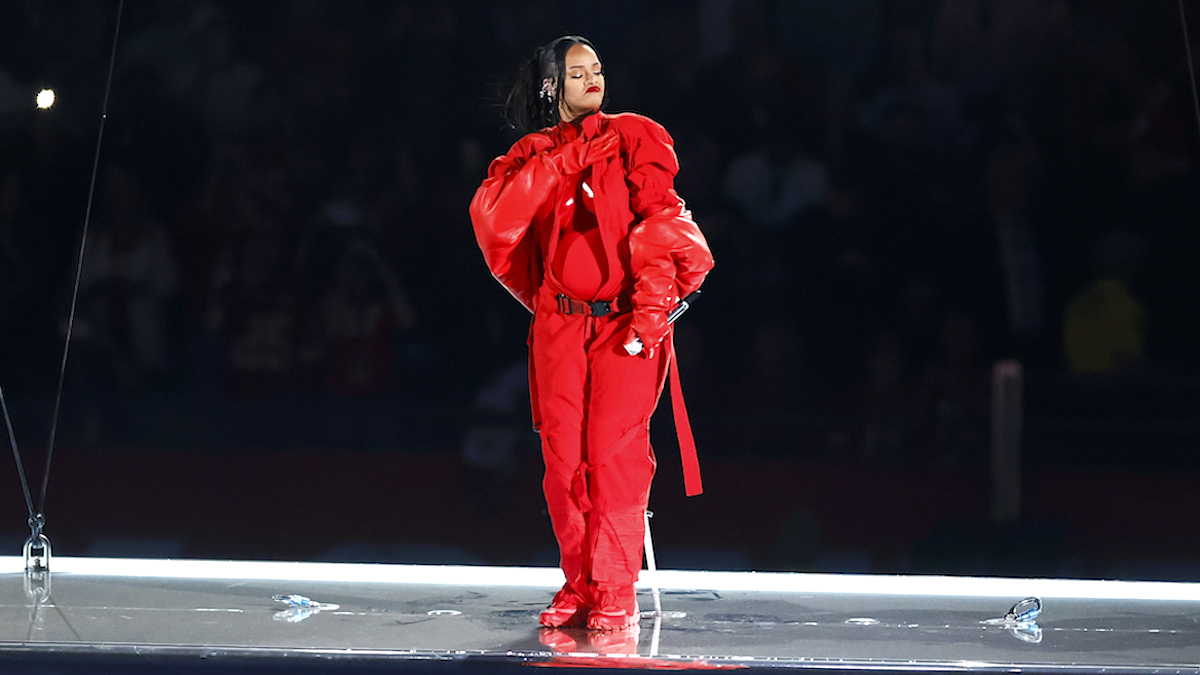 1 month ago
We Got This Covered
Even though Rihanna is still riding the high of her Super Bowl Halftime Show performance – not to mention the reveal of her second pregnancy – the people are already discussing who they want to headline next year's game. This is show business, baby. Things move fast. 
Over on Twitter, one singer's name has climbed to the top of the consideration pile, and it's none other than the R&B legend, Usher.
And since the game will be in Nevada next year and he's had a successful Las Vegas residency… it just makes sense. pic.twitter.com/N1RIQfZQdS— charlie wilson fan club president. (@travisfromdabk_) February 13, 2023
The 44-year-old singer would join the ranks of legendary performers such as Prince, Michael Jackson, Beyoncè, Janet Jackson, Justin Timberlake, Lady Gaga, Madonna, The Rolling Stones, Jennifer Lopez, and Shakira, among dozens of others. His ability to entertain a crowd is without question, evidenced most recently by his Las Vegas residency from 2021 to 2022. 
However, only some seem to believe the R&B singer has enough commercial pop hits in his discography to entertain the thousands of fans watching live and millions more watching from home. 
Logged on to see Twitter telling me that Usher doesn't have enough pop hits for a Super Bowl performance.

More proof that some of y'all still need to sit at the kids table. Grown folks know better.
— Edward Bowser (@etbowser) February 13, 2023
Naturally, this elicited a less-than-pleased reaction from fans who have been jamming out to his hits – many of which are, indeed, pop – since the early 2000s. 
Usher don't have enough pop hits?? Usher that is doing a residency in Vegas Usher?? Cross over hits Usher?? Usher that was dominating the charts with hit after hit Usher? Usher whose voice sounds better now after 25 yrs in the industry? That Usher?? Be fr. https://t.co/fLOcU33G4v pic.twitter.com/GcklJbEEIS— Czu4 (@aczu4) February 13, 2023
In fact, to clear up any confusion, one Twitter user even compiled a "Hot Sheet" of Usher's nine number-one hits, 16 top-five hits, and every other song he's become famous for in his 29-year career in the music industry. 
Usher has 9 number one hits. Not just R&B.

A halftime show with guest appearances from Lil Jon, Ludacris, will. I .am, Pittbull, Chris Brown, and Alicia Keys. He could also do this without them lol

Here's an infographic and playlist for research. https://t.co/Ghb45Yi116 https://t.co/mPpACMEFRM pic.twitter.com/y60neeNXwQ— Glorilla's New Assistant (@TopherPatt) February 13, 2023
Such hits include, "Yeah," "DJ Got Us Fallin' In Love," "OMG," "My Boo" "Without You," "Caught Up," and several more. These songs alone would offer a good chunk of content for a 12 to 15-minute set, which typically includes roughly 10 songs. 
The Usher disrespect has gotten out of hand. To say that Usher doesn't have enough hits for a 13 minute set is ridiculous. https://t.co/9tZ25ZXr2M— kevikev (@KevCoke6) February 13, 2023
In a backhanded compliment to The Weekend, one Twitter user claimed that Usher is more than capable of headlining the big game if the former did. Sure, The Weekend's songs lend themselves to the pop genre a bit more than some of Usher's.
I saw that usher tweet and I'll just say if the Weeknd can perform at the Super Bowl then Usher is more than capable in my mind lol.
— ……. (@PrinceHAK33M) February 13, 2023
The lesson learned from all of this is two-fold. Firstly, we may have just discovered our next headliner for the Super Bowl LVIII Halftime Show. Secondly, don't come for Usher fans.
Continue reading...
Read On "We Got This Covered"
More News On "We Got This Covered"