God's Eternity And Us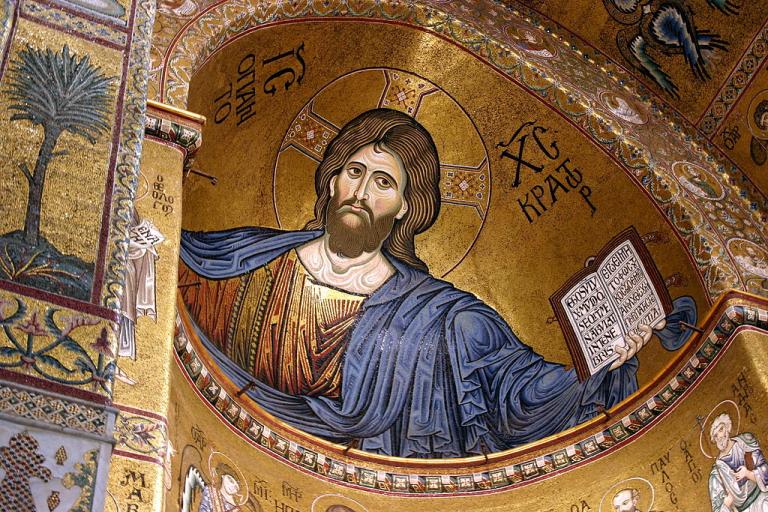 1 month ago
Patheos
Jeremiah got a sense of how God's eternity relates to our creaturely existence in the way that God, from all eternity, knew Jeremiah and his mission in the world: "Before I formed you in the womb I knew you, and before you were born I consecrated you; I appointed you a prophet to the nations" (Jer. 1:5 RSV). This is not a verse, as many think, that indicates anything about the personhood of the person in the womb; rather, it reveals to us God's eternal gaze, of God's eternity and how God in it knows all of us "before" we are formed in the womb, indeed, before we are ever conceived. Jeremiah, born to be a prophet, was known by God as a prophet from all eternity, even if in time, Jeremiah had to be conceived, born, consecrated, and made a prophet.  We, likewise, are known in eternity, and all the special charisms and graces God has for us, was known by God and given to us in God's eternal activity. S.L. Frank described this as God's eternal gaze, revealing what was true for Jeremiah is true for everyone, so that we can describe how that gaze relates to ourselves:
God's gaze is always directed at me. It is an eternal gaze that is directed at me  and contemplates me. If it were possible for this gaze to turn away from me for a moment, I would not exist that moment. This gaze of God, directed at me, penetrating me (God as "Thou" or God as my God), is the absolute, all-powerful force that constitutes and conserves me being, the essential medium in and through which I exist. For my being as immediate being and as selfhood is only a reflection of this gaze or light, only a spark of light lit from this primordial light. [1]
It is not just any kind of gaze, but a loving gaze, for God is love, and everything God does is done in and with love. Everything, therefore, finds itself eternalized in God, in God's eternal love; when we experience it and know it for what it is, we then see, as Bulgakov suggests, that all the temporal pain and suffering, while real (and should not be ignored) finds itself taken in by God in such a way that God's love overcomes it all: "In God everything is eternal, and love is eternal, inseverable and unseparated, and the short moments of love's sufferings drown in the ocean, in the 'ages of ages' of triumphant love." [2] What we encounter is more than an eternal, loving gaze, but an active love which comes into the world and helps it from within. God's love is effective and brings about what it desires in and with the world. This is especially revealed in and through the incarnation of the Logos. The world and all that is in it is real. Its pain and suffering is real. It is taken in by God and turned inside-out by the God-man, so that not only can and will all things can be reconstituted and made new, they will experience themselves in relation to  the way God in God's eternity knows and understands them, giving them, then, their eternal life. This experience, indeed, allows us to even say we are, in a way, eternal:
Nevertheless it is absolutely self-evident  (though unknowable) that I am eternal. And I am eternal because of my inner bond with God which constitutes my essence and being as "I-with-God." I am eternal now and forever. Here my essentially, rootless, unstable, ungrounded immediate self-being, which lacks genuine reality, turns out to be a participant in the absoluteness and eternity of God as God-with-me. [3]
Eternal life is participation in the divine life itself; we are to experience eternity, and participate in it, coming to know ourselves and be ourselves in the way God knows us. We are to be eternal, not of course, by nature (only God is such) but through our union with God, a union which formed by love, both by God's love for us and our loving response to that love. The hypostatic union of the God-man, Jesus, is where that union can be said to be centered, so that in and through him, created and eternal realities are brought together and made one. This is why the unity or oneness of Jesus is important (contrary to those who would divide Jesus into separate persons), but also why our unity with God must not be misconstrued as some sort of monism without distinction. To engage this philosophically, or theologically, we must embrace a non-dualism which allows for relative distinctions, and this is exactly what Christology teaches us if we carefully follow through with the reasonings given for distinctions of his two natures, understanding how and why they are united as one in Jesus while remaining unconfused with each other. This understanding also helps us appreciate how we can be united with Christ, indeed, one with him, and with everyone else who is united with him, while keeping our own relative (personal) distinctions.
We can and will commune with each other, and find a unity with each other,  without being absorbed by each other or God. That unity is often what is indicated and meant by the term "the church": "The Church is the mode of existence of beings in God, that is in Christ, in divine uncreated grace; it is God incarnated without confusion or division in the created; it is the mystery of the God-manhood."[4] Describing the church in this fashion, our discussion is not about the institutional church, but rather, the reality which subsists within the institution. We must not limit the church to the institution itself even if we are to recognize that this church is within the institution. When we find ourselves within the institutional church we experience and participate in the church which subsists in it, but if we do not find ourselves within the institution, this does not mean we cannot participate in that church. This is why, for example, the church can be said to exist throughout time, and people from all over the world, even before the institutional church was formed, could be said to be members of the church; such a claim is not to say they were a part of the institutional church but rather, they are connected with and united to that which subsists in the institutional church. Similarly, it is still possible that those not within the institutional church, for no fault of their own, can find themselves participating in and united with the church, and in this way, connected to those within the institution, even if this relationship and connection will only be revealed in the eschaton (is this not one of the many things Jesus wanted us to understand with his description of the last judgment and the surprise many might have being found to be among those who faithfully served Christ?).
The church is an eternal reality which is reflected in time in a variety of ways, even as it is brought together and subsists in the institutional church which, though one with the eternal church, does not exhaust it (otherwise those born before the institution would have no place in the eternal church, which we know is not the case). Knowing our place in the eternal gaze of God, and accepting it with love,  will allow us to find our place in the eternal church, in the unity of all creation, and once we know that, we will be able better connect with the whole of creation, seeing how it too, is united to that eternal church. Then we will take that love, and realize it as the way which we commune with all things, and in that communion, find ourselves together as one in the eternal loving gaze of God, having  fulfilled, not only our own particular charism, but the charism given to creation as a whole.
[1] S. L. Frank, The Unknowable: An Ontological Introduction To The Philosophy of Religion. Trans. Boris Jakim (Brooklyn, NY: Angelico Press, 2020), 229.
[2] Sergius Bulgakov. Spiritual Biography. Trans. Mark Roosien and Roberto J. De La Noval (Brooklyn, NY: Angelico Press, 2022), 105, [26.XI/9.XII.1924].
[3] S. L. Frank, The Unknowable: An Ontological Introduction To The Philosophy of Religion, 231.
[4] Nikolaos Loudovikos, Church In the Making: An Apophatic Ecclesiology of Consubstantiality. Trans. Normal Russell (Crestwood, NY: St Vladimir's Seminary Press, 2016), 109.
Stay in touch! Like A Little Bit of Nothing on Facebook.
If you liked what you read, please consider sharing it with your friends and family!
Continue reading...
Read On "Patheos"
More News On "Patheos"