Data dump: Retail sales, industrial output, et al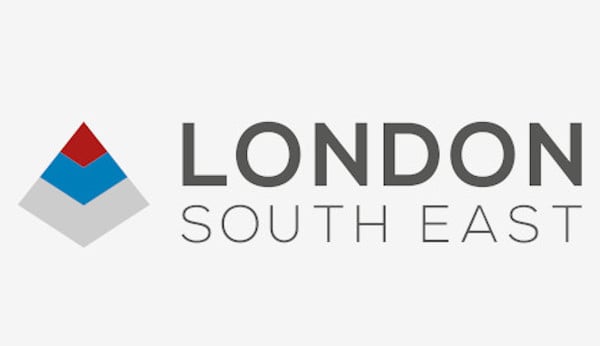 23 days ago
London South East
Nasdaq down
*
Tech down most among S&P 500 sectors; utilities biggest gainer
*
Euro STOXX 600 index falls
*
Dollar slips; gold ~flat; crude, bitcoin decline
*
U.S. 10-Year Treasury yield falls to ~3.73%
Nov 16 - Welcome to the home for real-time coverage of markets brought to you by Reuters reporters. You can share your thoughts with us at
DATA DUMP: RETAIL SALES, INDUSTRIAL OUTPUT, ET AL (1128 EST/1628 GMT)
Market participants were practically buried in a data avalanche on Wednesday, leaving both optimists and pessimists finding ample opportunities in the rubble to confirm their biases.
So let's roll up our sleeves, shall we?
October receipts at U.S. retailers rose by 1.3%, landing well north of the 1.0% consensus, according to the Commerce Department.
The intrepid consumer, who carries about 70% of the economy on his shoulders, continues to slog through a softening economy and still-hot inflation with an open wallet - happy news as the crucial holiday shopping season approaches.
"(The) October retail sales report underscores that a more discerning U.S. consumer continues to spend," writes Quincy Krosby, chief global strategist at LPL Financial.
"With fears of recession and the specter of higher unemployment hovering over markets, retailers have been quick to advertise a broad range of special discounts to attract consumer dollars," Krosby adds. "The October retail sales report indicates that the strategy has been working."
Tell that to Target.
The report showed solid gains across the board. Excluding gasoline and autos, the beat is even more impressive, gaining 0.9% versus the 0.2% expected.
A deep dive into the report reveals robust, broad-based gains, with a 4.1% jump in spending at gasoline pumps and a 2.1% drop in department store sales as the outliers. Autos and food/drink services were stars, rising 1.5% and 1.6%, respectively.
Non-store retail sales, which includes e-commerce, rose by a healthy 1.2%.
And "core" retail sales, which strips out cars, gas, building materials and food services - and corresponds closely with the consumer spending component of GDP - accelerated to 0.7%, more than double the projected 0.3% gain.
But before we can work ourselves into a celebratory lather, along comes the Federal Reserve's downbeat industrial production report, which surprised to the downside by contracting 0.1% last month.
Capacity utilization, a measure of economic slack, also defied expectations by pulling back to 79.9% from September's 80.1% print.
Even so, the dreary report does offer some evidence that the Fed's hawkish barrage of interest rate hikes are beginning to have their intended effect - the economy is softening.
"The upshot is that a recession in manufacturing still looks likely, as tighter financial conditions and an uncertain demand outlook take their toll," says Ian Shepherdson, chief economist at Pantheon Macroeconomics, who adds that "a manufacturing recession does not guarantee a downturn in the wider economy, particularly if consumers' spending continues to hold up."
Next, after three indicators showed, in quick succession, that inflation appears to have cooled down last month, import prices have politely continued the motion.
The cost of goods and services shipped in from abroad decreased by 0.2% in October, resulting in year-over-year growth of 4.2%, the metric's lowest reading since March 2021.
It can now be said that wages, consumer prices, producer prices and import prices are past-peak.
The report "is another confirmation that inflation pressures within the economy are softening, as slowing global demand and higher rates help to push prices lower," crows Matthew Martin, U.S. economist at Oxford Economics.
Be that as it may, as painfully illustrated in the graphic below, every major inflation indicator has a long way to go before approaching Powell & Co's average annual 2% inflation target:
Adding to the gloom, the mood among folks in the home construction game has grown even more lachrymose this month.
National Association of Home Builders' (NAHB) Housing Market index Homebuilder sentiment forfeited 5 points to land at 33, the indicator's most dismal reading over a decade, barring the brief, one-month COVID crash of April 2020.
An NAHB reading below 50 signifies pessimism in the sector.
Sky-rocketing home prices, along with steadily rising mortgage rates amid a softening economy, have left builders with little to cheer about.
"Higher interest rates have significantly weakened demand for new homes as buyer traffic is becoming increasingly scarce," laments Jerry Konter, chairman of NAHB.
While we're on the subject, let's take a look at mortgages.
A welcome dip in mortgage rates prompted a 2.7% increase in home loan applications last week.
The average 30-year fixed contract rate dipped below 7% for the first time in four weeks, dropping 24 basis points to 6.90%, according to the Mortgage Bankers Association (MBA).
As a result, applications for loans to purchase homes jumped by 4.4%, handily offsetting a 1.6% decline in refi demand.
"Mortgage rates decreased last week as signs of slower inflation pushed Treasury yields lower," said Joel Kan, vice president at MBA. "The 30-year fixed rate saw the largest single-week decline since July 2022."
That's nice, Joel. Not to be a bore, but the graphic below shows overall mortgage demand is still down 67.9% from the same week last year.
Last but not least, the value of goods stacked in the store rooms of U.S. businesses grew by 0.4% in September, according to the Commerce Department.
The number, which fell just shy of economist projections, also marked a deceleration from August's 0.9% increase.
Even so, business inventories have now increased for 17 consecutive months, not a bad showing considering private inventories were a net drag on GDP in the second and third quarters.
Wall Street is deciding to accentuate the negative, with the Nasdaq off more than 1%.
U.S. STOCKS MOSTLY TARGET THE DOWNSIDE IN EARLY TRADE (1016 EST/1516 GMT)
Wall Street is generally lower early on Wednesday after top retailer Target's dour holiday forecast stoked fears of inflation hurting the crucial holiday season for retailers.
Nasdaq is taking the biggest hit, down more than 1%. The S&P 500 is modestly red, while the DJI is around flat.
Target shares are off 15%, and the SPDR S&P retail ETF is down about 4%, while the consumer discretionary is the weakest S&P 500 sector.
Economically-sensitive chips and transports, as well as FANGs are also among underperformers.
Defensive bond-proxy sectors, such as utilities and staples are showing some strength. This as the U.S. 10-Year Treasury yield hits fresh six-week lows on the charts, in the low 3.70%s.
Here is a snapshot of where markets stood shortly after 1000 EST:
GOLDMAN SAYS LAYOFFS ARE NOT AN INDICATOR OF RECESSION (0915 EST/1415 GMT)
Goldman Sachs says recent layoffs at tech giants like Twitter, Meta and likely Amazon do not indicate an impending recession.
The investment bank says the tech industry accounts for a small share of aggregate employment, and even in the unlikely event that all workers in the internet publishing, broadcasting and web search portal industry are laid off, the impact on the labor market would amount to a less than 0.3% rise in unemployment rate.
Goldman says dismissed employees have "good chances" of finding new jobs relatively quickly as job openings in tech are "well above" their pre-pandemic level.
Further, job cuts in the tech industry have historically not been a leading indicator of broader labor market deterioration, they said.
Currently, the monthly gross layoff rate is 1.4 million workers per month, or 0.9% of total employment, which is a decline from an already low pre-pandemic level of 1.2%, GS says.
S&P 500 INDEX: SUDDENLY SHY (0902 EST/1402 GMT)
The S&P 500 index has rallied as much as 15.4% from its October 13 intraday low to its November 15 intraday high.
But as it faces a number of significant resistance hurdles, it has suddenly turned shy:
After hitting a 4,001.48 high last Friday, and nearly touching the 61.8% Fibonacci retracement of the August-October down-leg at 4,006.81, the SPX has struggled.
Despite probes as high as 4,008.97 on Monday and 4,028.84 on Tuesday, the SPX has been unable to end above the retracement level, and is essentially flat over the past two trading days (tds).
Additionally, with Tuesday's high, the SPX came within 1.2% of its descending 200-day moving average (DMA). The 200-DMA, which ended Tuesday at 4,076.06, helped cap strength in late August. The moving average is ticking down around 2-3 points per session.
In fact, it has now been 153-straight tds since the SPX last closed above this long-term moving average, its longest run since a 358-day stretch from late-December 2007 to late-May 2009.
And the resistance line from the SPX's early-January high, which also capped late August strength, now resides around 4,135.
The tail-end of the June to August rally, which ended up being 18.9% included a final five-trading day 5%-thrust kicked-off by a positive reaction to a CPI print.
So far, the SPX has rallied as much as 7.5% over four tds since the most recent CPI release. Thus, traders remain keenly focused on SPX action vs the resistance levels.
In the wake of above-estimates retail sales data released at 0830 EST on Wednesday, and a warning from Target of soft holiday sales, CME e-mini S&P 500 futures are now suggesting a slight SPX dip at the open of around 10 points.
The SPX has support in the 3,912-3,907 area, which includes the 100-day moving average.
FOR WEDNESDAY'S LIVE MARKETS' POSTS PRIOR TO 0900 EST/1400 GMT - CLICK HERE:
Continue reading...
Read On "London South East"
More News On "London South East"