Chris Gayle Recalls 175-run Knock in IPL 2013, Says 'it was Like the World Stopped', WATCH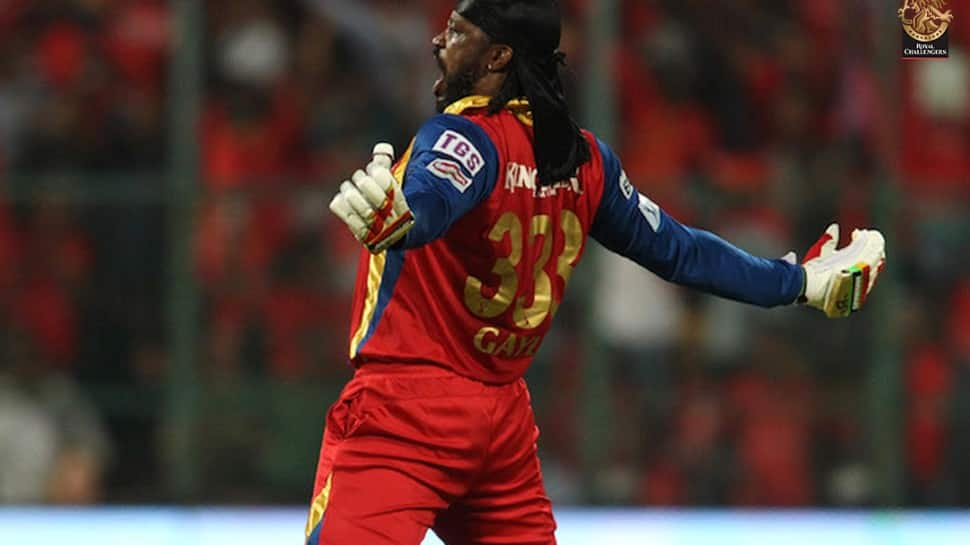 1 month ago
Zee News
Former West Indies batter Chris Gayle has a phenomenal record when it comes to the Indian Premier League (IPL), including the highest-ever individual score – 175 not out – in the T20 league. Gayle achieved this feat while turning out for the Royal Challengers Bangalore (RCB) back in IPL 2013 against the now defunct Pune Warriors.
'Universe Boss' Gayle claimed that he's the 'King' in a conversation with former India and Chennai Super Kings (CSK) batter Robin Uthappa in the 'Home of Heroes' episode on JioCinema.  The 43-year-old spoke about his history-making 175 in 2013, something that Uthappa witnessed first-hand as a member of the now-defunct Pune team.
"A special day, not only for me but for the fans as well. When I hear so many stories about that particular day, it was like the world stopped. It was like when Usain Bolt ran that 100m and everything stood still… I am glad to be a part of history. Scoring 100 off 30 balls," Gayle told Uthappa.
Firsts are always special [email protected] _ chats with @robbieuthappa about his first trip to India _

Watch #HomeofHeroes for more such stories from Feb 3 _ streaming free on #JioCinema _#TATAIPLKiTaiyari #TATAIPLonJioCinema pic.twitter.com/6D1WYftGG8February 2, 2023
Gayle has a massive following in India and the IPL record books speak for themselves. In 142 IPL matches, Gayle notched up 4,965 runs at an average of 39.72 with 6 hundreds and 31 fifties and an incredible strike-rate of 148.96 and a top-score of 175.
He revealed to Uthappa that he made his debut for West Indies 'A' in Pune, his first experience of travelling to India. "When I made my (First Class) debut, they were like 'Chris, you have to travel to India.' First time travelling by myself and going to India, we went to Pune at the time. Ian Bishop was the captain. 25 years ago, I still feel like I am 25! I have been coming here a long, long time and played against some guys. I don't remember the names, but I played against an off-spinner named (Nikhil) Chopra and Bhajji as well," Gayle said.
Gayle also elaborated on his love for India and the evolution of Indian cricketing culture. "Who would've thought that from making my First-Class debut in India and over the next 20 years you're coming back and forth to India consistently. Then the IPL came, and I was a part of it. Now I am not in the IPL, but I am still coming to India. India! I ain't leaving guys! I love India. There are some fantastic players like yourself (Uthappa), and the young players like to hang around me because I like to talk a lot and they like to laugh. I like seeing people smile. I will just talk to them, give them good advice and be like 'you know what, you have to enjoy yourself'. I know you guys, everybody is passionate, but when it comes to the Indian culture, the guys are tight and tense because the competition is so stiff. I realize Indian players open up more now. You guys were very reserved, but you guys are more bold and stand out."
Gayle went on to talk about his international debut in Toronto in a tri-series that involved India and Pakistan. However, he had little impact in his first game against Pakistan, batting lower down the order and getting bowled out cheaply. He also spoke about the legends of West Indies cricket like Brian Lara and their influence on his career.
Gayle also spoke about the best bowlers he has played against before letting everyone know that he was the king during his prime, "I enjoy all fast bowlers because as an opening batsman, it's a competition for me. I want to outduel the best. Once you do that, the rest will crumble around you. If you dominate their best fast bowler, those to come are shaking in their pants. I like to capitalize on that because if I take down the main bowler, you have this guy or this guy coming after. It's not gonna work all the time but that's my kind of mentality. I came across some great fast bowlers in my international career up until my last World Cup. 
"It was fantastic man… I win most battles against fast bowlers. I am the king; I am the winner. Any fast bowler objects to that, come see me. We can sit one-on-one, we can go into the ring and punch it out or we can have a talk. One winner. Every single fast bowler, I have had a piece of them." 
Continue reading...
Read On "Zee News"
More News On "Zee News"