Amtrak sees busy holiday travel rebound after avoiding union strike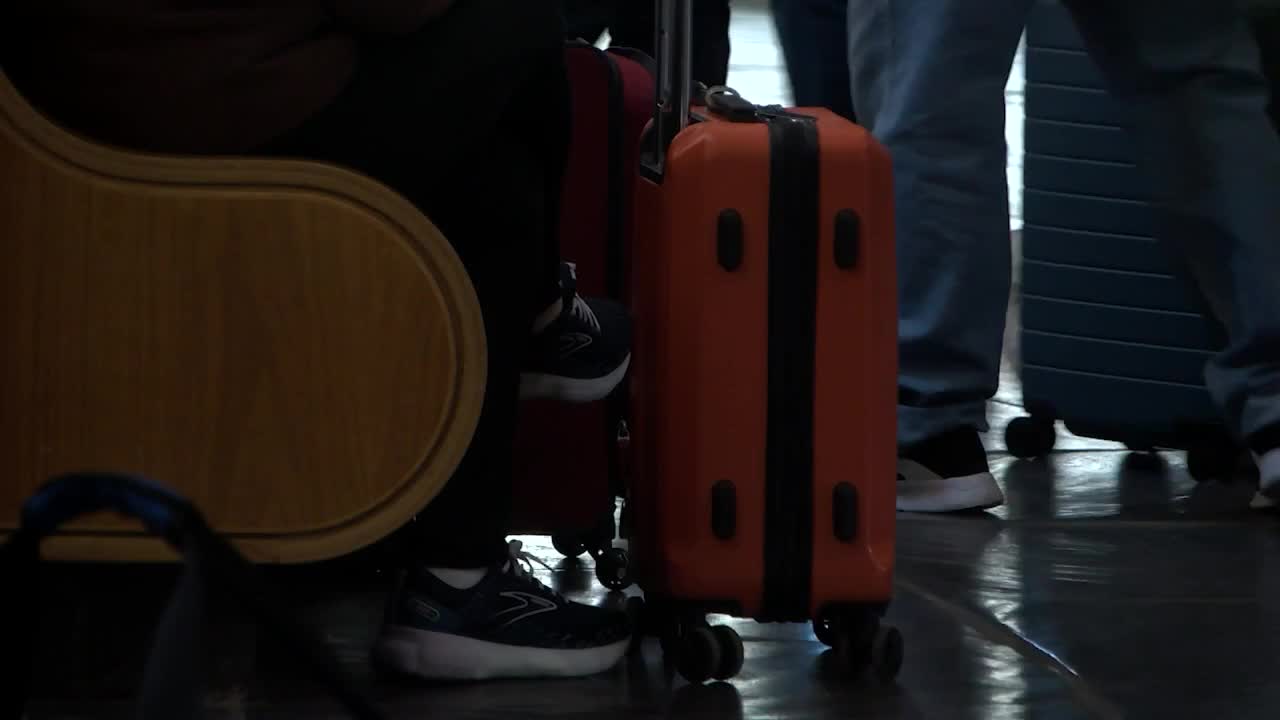 4 months ago
ABC6
Amtrak sees busy holiday travel rebound after avoiding union strike
PROVIDENCE, R.I. (WLNE) — Thanksgiving travel is on the minds of millions of Americans ahead of the holiday on Thursday, and many Americans taking to the rails to visit family are thankful a rail strike has thus far been averted.
On the busiest travel day of the year, with nearly 55 million Americans expected to travel by car over the next five days, and another 4.5 million to board a plane, according to AAA, a railroad strike that would've shut down service could have been detrimental.
After delaying a potential strike just two weeks ago, allowing for Amtrak service to be in effect for Thanksgiving, Amtrak public relations specialist Jen Flanagan said Providence Station Amtrak is expecting about 75-80% of pre-pandemic travel over the long weekend. In anticipation of the uptick, Flanagan added Amtrak has implemented more trains and staffing over a 10-day period, from November 18-28.
"The Tuesday and Wednesday prior to Thanksgiving are our busiest days for travel," Flanagan said. "[The] Sunday after is our busiest after Thanksgiving."
Flanagan with a message to Amtrak riders ahead of Thanksgiving, telling them to arrive between 45-60 minutes before their scheduled train departure to ensure safe boarding.
But this demand was almost null, as rail unions delayed a nationwide strike earlier this month that would have shut down the train service right before the holiday weekend. A labor expert and history professor at the University of Rhode Island, Erik Looms, told ABC6 News that if a strike happened, it would be detrimental to the U.S. economy.
"[It would] significantly dampen the economy because people wouldn't be able to ship goods across the country," Loomis said. "Everyone that would be taking trains would need to get in a car or bus, and you're also going to see a lot more traffic on the roads because there will be a lot more trucking."
The delayed strike has now been pushed back to at least December 4, as unions continue to discuss a deal, looking for paid leave, that's currently not included in any contracts for freight railroad workers.
"So, that's the issue," he said. "That's the sole issue here. It's not about the money. The money's fine."
As the first railroad worker strike in 30 years looms, the two sides continue to remain at a standstill on a deal. But Loomis tells ABC6 News he doesn't predict labor unions accepting a deal as we stand, but also doesn't expect any strikes to happen either, as he anticipates U.S. Congress to step in and impose a labor contract.
"They'd rather have congress force them to take the deal than take it themselves," Loomis said. "Because they don't like the deal but they realize this might be the best deal they're gonna get but they don't want to accept it because they don't think of it as a good deal."
ABC6 News asked Amtrak officials if a railroad union strike would lead to a halt in Amtrak service in Rhode Island. Amtrak declined to comment.
Continue reading...
Read On "ABC6"
More News On "ABC6"