'American Idol' Alum Adam Lambert Made a Lana Del Rey Song Sound Like Led Zeppelin on His New Album
28 days ago
Showbiz Cheat Sheet
On Feb. 24, famous American Idol runner-up Adam Lambert released a new album called High Drama. The album features 11 covers of popular songs by Lambert with different vocal and production arrangements. In an interview with Wonderland Magazine, Lambert revealed he made a Lana Del Rey song sound like a "Led Zeppelin type song."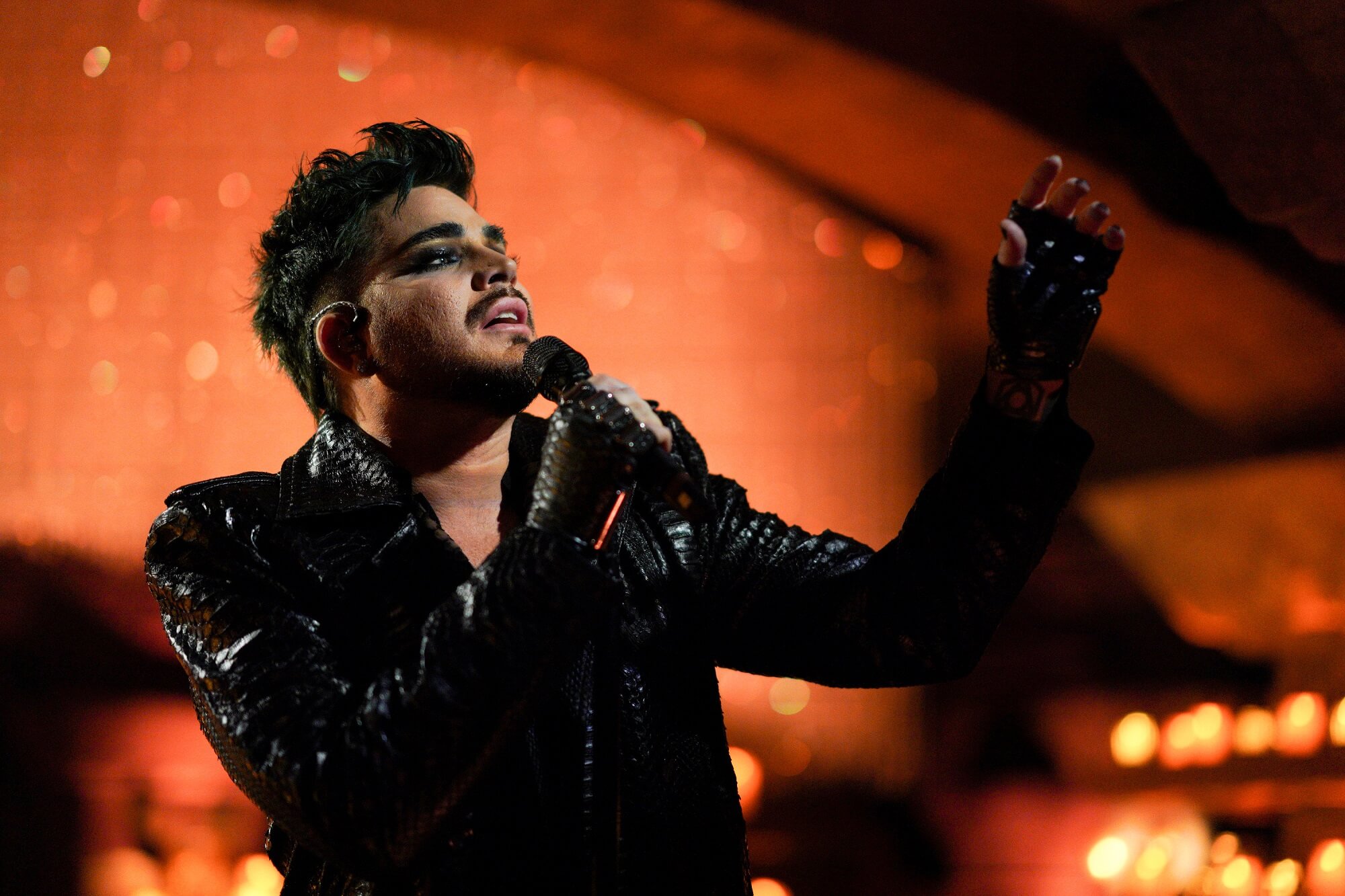 Adam Lambert | Christopher Willard via Getty Images
Adam Lambert covered a Lana Del Rey song on 'High Drama'
Before the release of High Drama, Lambert was interviewed by Wonderland Magazine about the album. In the interview, Lambert shared that he really wanted to cover Del Rey's song "West Coast."
"With 'West Coast', it is my favourite Lana song, for sure. I find it very sexy. Being that I am from the West Coast myself, I thought it was appropriate," he said.
Lambert also teased that he made the popular Del Rey song sound quite different than Del Rey's version.
"The idea behind the way we created the track was, I heard the blues guitar in the original and I thought well, if we make that a bit heavier and real electric all of a sudden it almost turns into a sort of Led Zepplin type song and I thought that'd be a really cool flavour to add to the album, something sort of heavy and intense," Lambert told Wonderland Magazine.
Fans can listen to Lambert's cover of "West Coast" below.
Adam Lambert covered multiple songs on his new album
High Drama is Lambert's fifth studio album and it is an album of covers. On the album, Lambert covered 11 songs by other artists. The complete tracklist for High Drama can be viewed below.
High Drama tracklist:
"Holding Out For a Hero" by Bonnie Tyler "Chandelier" by Sia "Ordinary World" by Duran Duran "Getting Older" by Billie Eilish "I Can't Stand the Rain" by Ann Peebles "West Coast" by Lana Del Rey "Do You Really Want To Hurt Me" by Culture Club "Sex on Fire" by Kings of Leon "My Attic" by Pink "I'm a Man" by Jobriath "Mad About The Boy" by Noel Coward
Speaking with Wonderland Magazine, Lambert revealed why he decided to release an album consisting of covers instead of new original songs.
"Well, I decided that it was time to do an album of covers. I think the response to my cover of 'Believe' by Cher at the Kennedy Center was so good, people really seemed to love it," the singer told the magazine.
He continued, "What I did with that was I flipped it from the upbeat dance original to an emotional ballad with strings. So, I wanted to take a similar approach with this album, in taking the songs and changing them up drastically."
My newest album 'High Drama' is available to stream everywhere now! ?https://t.co/RUUk2vvJe0 pic.twitter.com/hPyFy5sQ8m— ADAM LAMBERT (@adamlambert) February 24, 2023
Lana Del Rey released 'West Coast' in 2014
Del Rey originally released the song "West Coast" on her 2014 album Ultraviolence. The song was released as the album's lead single in April 2014, and Del Rey went on to release Ultraviolence in June 2014.
While Lambert's cover gives "West Coast" a rock 'n' roll twist, Del Rey performs "West Coast" as a soft rock track.
The song is a tribute to California and tells the story of Del Rey having to leave behind a partner to follow her dreams.
"Down on the West coast, they got a sayin'/ 'If you're not drinkin', then you're not playin"/ But you've got the music/ You've got the music in you, don't you?/ Down on the West coast, I get this feeling like/ It all could happen, that's why I'm leaving/ You for the moment, you for the moment/ Boy Blue, yeah, you," Del Rey sings in the opening verse.
Lambert's album High Drama is available now.
Continue reading...
Read On "Showbiz Cheat Sheet"
More News On "Showbiz Cheat Sheet"